Compared to traditional forklift options, Big Joe delivers substantially lower cost of ownership and are ideal for working in retail, manufacturing, warehousing environments as well as, at the loading dock.
Tri-Lift is a proud authorized dealer of Big Joe electric and manual lift trucks. Big Joe lift trucks move high volume loading and unloading with ease. Additionally, they offer a wide variety of material handling solutions with a product mix that includes manual and electric pallet jacks, walkie reach stackers, walkie tuggers, straddle stackers, order pickers, 4 and 3-wheel forklifts and task support vehicles and more. Having a reputation for designing efficient, affordable, long lasting lift trucks makes Big Joe a smart option.
Load and Move
Big Joes' selection of electric and powered pallet trucks and walkie tuggers are able to get product and material from point A to B effectively and safely. Efficiently and quickly getting products from dock to stock has become crucial in today's competitive economies. Big Joe electric lift trucks minimize worker strain while maximizing equipment resource effectiveness. Big Joe offers a variety of load capacities and models to meet different application requirements.
Reach and Stack
Efficient warehouse utilization today means maximizing you existing warehouse footprint. Big Joe walkie stackers, and order pickers can help you increase your space utilization by helping to improve the effectiveness and efficiency of moving product to and from your racking systems. They are cost effective ways to move product short distances in tighter spaces. Excelling in narrow aisle and very narrow aisle applications, Big Joe reach trucks and stackers cost less and offer enhanced safety and efficiency. In addition, this product line can help reduce wear and tear on more heavy-duty pieces of equipment in your fleet.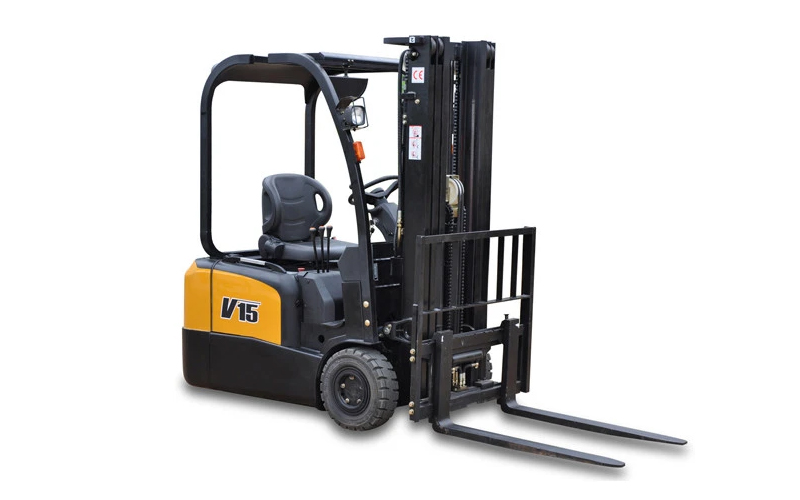 Electric Riders
Big Joe also offers a line of sit-down electric riders counterbalanced forklifts in both three-wheel and four-wheel options. This electric material handling forklifts give users a smooth, quiet and green option to help cut overall emissions in your warehouse or facility helping to provide a healthier, safer work environment.
Tri-Lift is proud to offer this cost-effective and efficient alternative brand to our customers. Contact Tri-Lift today to learn more about the Big Joe electric product line.