Whether you call them forklifts, lift trucks or material handling equipment, forklifts help keep the supply chain moving. There are many different types of forklifts based on the application need. In fact, the Occupational Safety and Health Administration (OSHA) has defined the forklifts through the years into five different basic categories.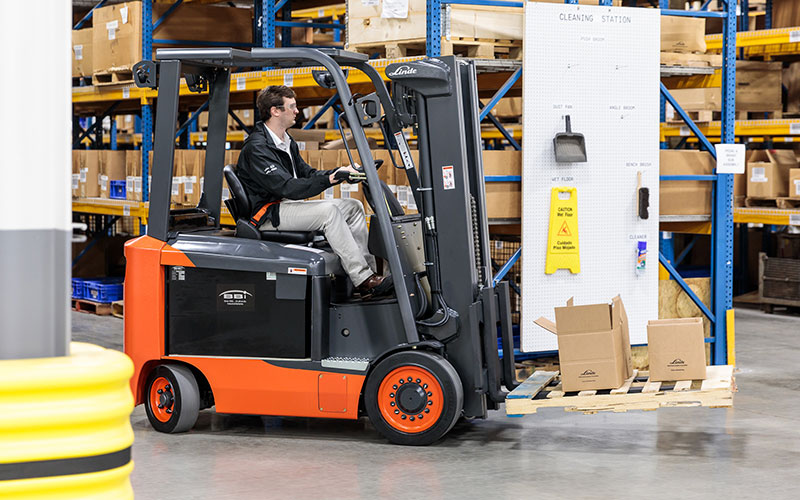 Class I: Electric Forklifts
Electric rider forklifts come in three and four wheeled options. Although many now carry heavier loads of up to 30,000 lbs., traditionally they were thought of for capacities 3,000 lbs. or less, often for indoor applications since there are no fumes.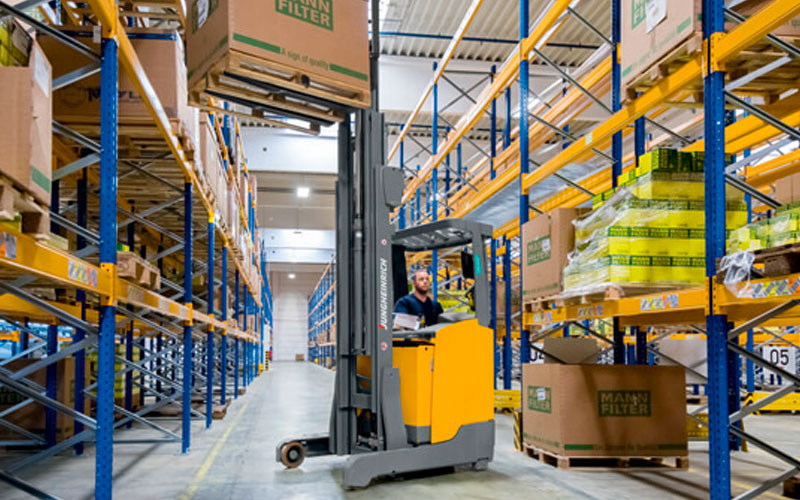 Class II: Narrow Aisle Forklifts
Narrow aisle lift trucks are made mainly for warehouses and indoor use and also utilize electric power. As their name indicates, they are used where there are aisles close together and can reach very hight for storage, order picking and moving throughout warehouses, stores and other facilities.
Class III: Pallet Trucks
Pallet trucks are the forklifts in this category. True workhorses of the industry, pallet jacks also come in a variety of sizes, capacities and operator application uses including electric pallet jacks, end-riders and walkie-rider options.
Class IV: IC Cushion Tire Forklifts
Internal Combustion (IC) forklifts come with solid cushion tires, In fact, it is the tire type that defines them in the classification. Because the cushion tires are made for smooth floor surfaces, these sit-down rider forklifts are primarily for indoor use and can handle applications from 3,000 - 15,000 lbs.
Class V: IC Pnuematic Tire Forklifts
This class is also a sit-down rider forklift powered by an internal combustion engine that can be fueled by gas, propane or diesel fuel. Again the tire type defines the Class V forklift with grooved-pneumatic ideal for outdoor and yard applications.
Browse Our High Quality Forklift Brands:
Contact Tri-Lift today for more information on our forklift brands and best material handling solutions for your needs.